Clarena in Libya!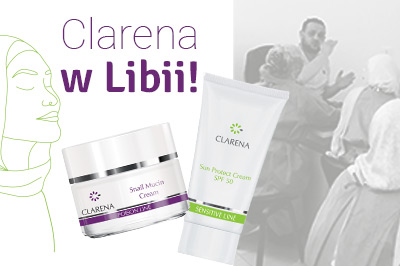 Clarena in Libya!
On June 20, 2022 at Safe Hands Clinic in the Libyan city of Misurata, training workshops concerning Clarena chemical peels for physicians took place.
The workshops were organized by the Arab Office for Electronic Medical Education and sponsored, among others, by Clarena's distributor in Libya - Mashareq Libya. The meeting was chaired by Dr. Khaled Al-Fitouri, who discussed compositions and effects of the Acid line cosmetics. Exfoliation was performed by Dr. Esraa Al-Kahli, who presented treatment techniques enabling maximum effects while maintaining full safety. The workshops were attended by dermatologists and plastic surgeons from Libya and a group of Arab physicians who participated in the training via Zoom.
We are proud that our cosmetics are popular and appreciated also by Libyan physicians!