Company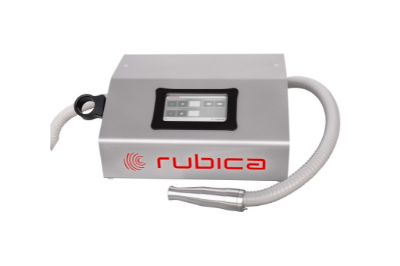 Expanded offer for podiatrists and cosmetologists

We constantly listen to the needs of our customers and do everything to meet all expectations regarding our products. Therefore - responding to the needs of the cosmetics market - we decided to expand the offer for podiatrists and cosmetologists.
Thanks to the cooperation of Rubica with professionals from the beauty industry, a podiatry milling machine with an absorber was created - Podogenius. The device has a special gel/hybrid milling function, an integrated handle cooling system, multi-stage filtration and a quick cleaning system. Moreover, Podogenius is equipped with a quiet, brushless suction motor, a handy handle to prevent the handle from falling, and a 140 cm flexible suction hose. The LCD touch panel with indicators of rotation speed, suction power and direction of rotation makes the selection of treatment settings intuitive like never before! Additionally, thanks to the use of the highest quality components, the device guarantees many years of operation.
We have also introduced three new products from the Dermatology line to our offer: New Skin ID, Scar Reductor and Anti-hyperpigmention Cream. New Skin ID is a cell stimulator designed for treatments reducing the visibility of scars, stretch marks and wrinkles. The complex of active growth factors, amino acids and plant extracts effectively stimulates skin regeneration. Scar Reductor is an active scar care product that smoothes scars, helps soothe inflammation and prevents abnormal scarring of wounds. Thanks to the high concentration of snail mucus, it stimulates the process of healing, regeneration, flattening and lightening of scars. Anti-hyperpigmention Cream is a cosmetic intended for the daily care of skin with discolorations and uneven colour. Regular use of the cream gradually lightens discolorations and evens out the skin colour.
These new products constitute the next step towards meeting the needs of professionals in the beauty industry. It is thanks to their advice that we can create cosmetic products that are one of a kind.