Product list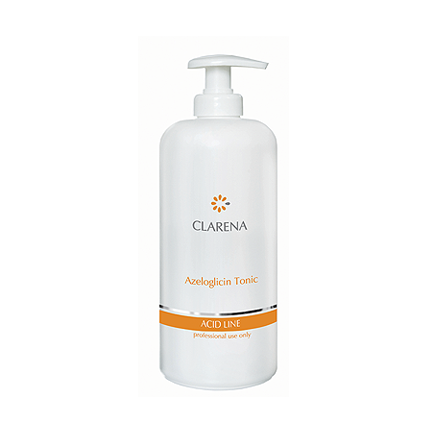 Azeloglicin Tonic
Tonic with acids for problematic skin
Tonic with acids for problematic skin. It contains azeloglycine, which has antibacterial properties against both aerobic and anaerobic bacteria, it prevents the formation of blackheads, regulates the sebaceous glands and reduces the greasiness of skin. D-panthenol soothes irritations, while salicylic acid narrows extended sebaceous glands.
Instructions for use: apply a small amount of cream on a cotton pad and wipe the skin.
Capacity: 500 ml [Code: 1296]
Capacity: 200 ml [Code: 1297]
The product of the capacity 500 ml is for professional use only. Not to be sold at retail.
Product list
---