Product list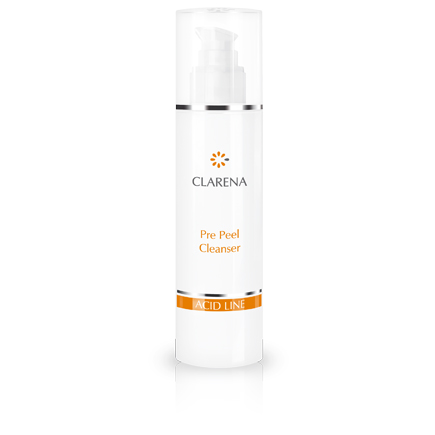 Pre Peel Cleanser
Product designed to be used before all exfoliating treatments during which acids are used. The product with 7% glycolic acid solution effectively prepares all types of skin for application of exfoliating serum. It removes superficial keratinized layer, unclogs openings of sebaceous glands and reduces lipid barrier.
Owing to unique properties of active substances lotion increases performance of acid and enables even penetration of skin allowing a beautician / cosmetologist to work comfortably and efficiently. In addition, Pre Peel Cleanser is recommended for use before microdermabrasion in order to remove oil from skin.
Capacity: 200 ml
Code: 1271 
This product is intended for professional use only. Not intended for commercial sale.
Product list
---