Product list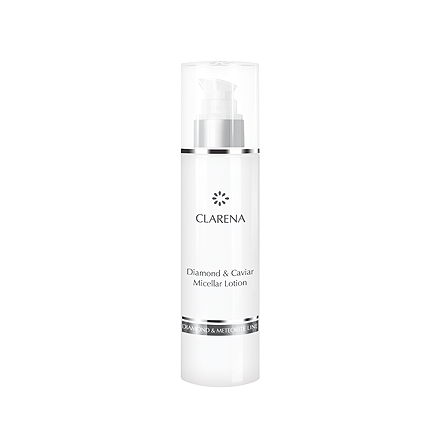 Diamond & Caviar Micellar Lotion
Skin tonic of micellar formula enriched with diamond dust, caviar extract and Revitalin®-BT complex. Restores the appropriate pH balance, refreshes, eliminates the feeling of tightening, ensures comfort after the demakeup. Prepares the skin for application of components contained in professional cosmetics. The preparation recommended for treatments based on the Anti Age and Anti Age de Lux lines. 
Application:  Tone the skin using wet cotton wool swabs after the demakeup or during treatment.
Capacity: 500 ml [Code: 1482]
Capacity: 200 ml [Code: 1483]
The product of the capacity 500 ml is for professional use only. Not to be sold at retail.

Product list
---