Product list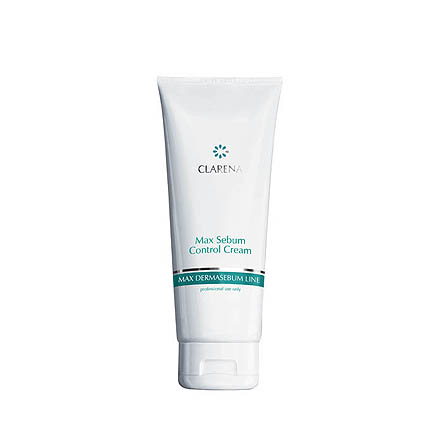 Max Sebum Control Cream
A balance and mat cream for a professional treatment of mixed, oily, acne-prone skin. It contains the patented SYTENOL® A with a comprehensive anti-acne and normalization effect that helps reduce imperfections. PORE REDUCTYL combined with salicylic acid unclogs sebaceous glands, reduces the secretion of sebum and the visibility of skin pores. Fireweed (rosebay willowherb) extract and linseed oil calm irritations and accelerate regeneration processes of the skin. 
Application guidelines: use to finish cleansing and normalizing treatments employing the Max Dermasebum Line products.
Capacity: 200 ml [Code: 1224]
Capacity: 50 ml [Code: 1225]
The product of the capacity 200 ml is for professional use only. Not to be sold at retail.
Product list
---