Product list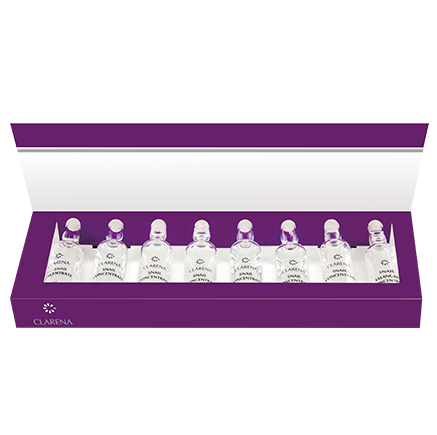 Snail Concentrate
Soothing snail mucin concentrate
The set comprises 8 ampoules with snail mucin concentrate. The product contains Poly-Helixan® PF, i.e. snail mucin extract which regenerates and facilitates renewal of damaged epidermis. Stimulation of the synthesis of collagen and elastin smooths out and rejuvenates the skin. Allantoin soothes redness and hydrates the skin.  The concentrate is recommended especially to persons with irritated and problematic skin and after intensive cosmetic procedures.  It may be applied with the use of microneedle mesotherapy or sonophoresis treatment.
Package: 8 x 5 ml
Code: 22371
Product is suitable for professional use only. Not for retail sale.
Active components
Snail mucin extract – is rich in such substances as natural allantoin, proteins, vitamins, mucopolysaccharides, collagen and elastin. It nourishes the skin, speeds up regeneration, smooths out, reduces scars, soothes irritation and inflammation.
Allantoin – an organic chemical compound, derivative of urea. It has a soothing, anti-inflammatory and regenerative effect, it stimulates regeneration of cells which facilitates epidermis regeneration. It lessens redness and eliminates skin irritation caused by surfactants. It softens and smoothes the epidermis. It is intensively hydrating and prevents excessive moisture loss.
Product list
---