Product list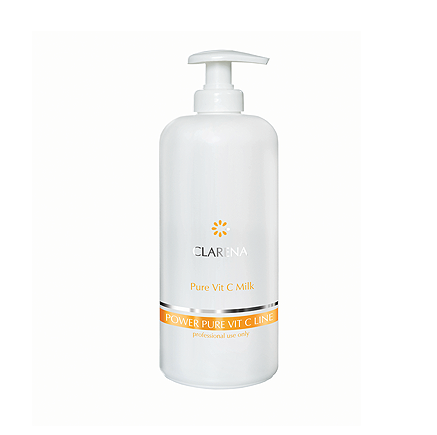 Pure Vit C Milk
Make-up remover milk with vitamin C
Make-up remover milk for the care of grey skin lacking oxygen and prone to telangiectasias. Based on grapseed oil rich in vitamin E and polyphenols, known for their antioxidant properties, that inhibit skin ageing processes, deeply moisturize the skin and accelerate its regeneration. The active form of vitamin C contained in the preparation strengthens the capillary walls, prevents telangiectasias,, and whitens discolorations. The effect is strengthened by ginseng extract and silk extract that reduce skin irregularities - it becomes smooth and shiny. The preparation washes off easily, leaving the skin smooth. 
Application guidelines: apply on the skin, massage it gently in and wash it off, then use a toner.
Capacity: 500 ml [Code: 1830] 
Capacity: 200 ml [Code: 1831]
The product of the capacity 500 ml is for professional use only. Not to be sold at retail.
Product list
---