Product list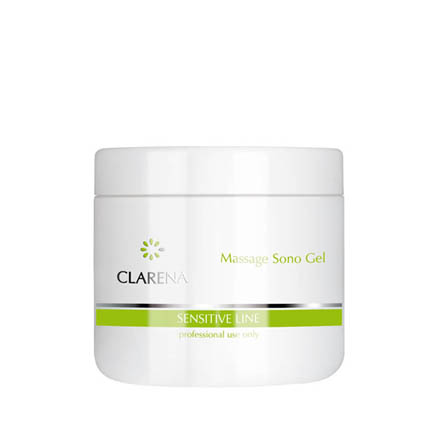 Massage Sono Gel 
A specialist gel for sono and iontophoresis that allows the active substances to enter through the skin during treatement. Also recommended as a base for manual massage. Contains an extract from the Indian kudzu plant rich with isoflavones, that acts as an antioxidant, moisturizes and improves the tension of the skin.
Usage: After the aplication of the serum apply a uniform layer of the gel and perform the sonophoresis. After the procedure remove the substance with tissues or wash off.
Capacity: 500 ml
Code: 1370
Professional use only. Not to be sold at retail.
Product list
---