Product list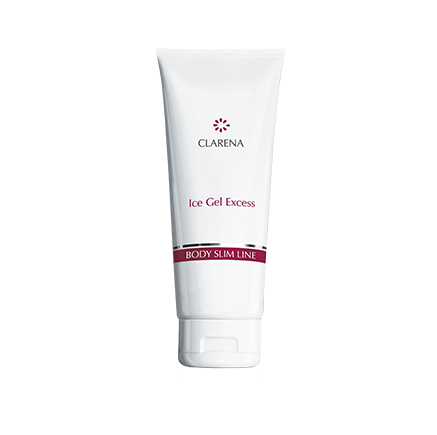 Ice Gel Excess
Cooling body gel
Cooling body gel Thanks to the rich active component - Slim-Excess®, LIPOREDUX and the Wakame algae extract – it has slimming properties by limiting fat accumulation in sensitive body areas – buttocks, abdomen and thighs – and less visible cellulite. The product is specially recommended to persons with dilated capillaries and varicose veins as it contains menthol which has a cooling effect. It absorbs quickly and has a pleasant, fresh fragrance which guarantees pleasurable use.
Capacity: 200 ml
Code: 44190
Properties
Slim-Excess® – is a component obtained from red algae known for re-modelling properties, stimulating lipolysis, stopping lipogenesis and differentiating preadipocytes. It considerably reduces visibility of cellulite.
LIPOREDUX – is a complex containing L-carnitine and CLA which when integrated boost lipolysis and reduction of adipose tissue.
Wakame algae extract – has a hydrating, nourishing and anti-aging effect. It improves the looks of the skin. It stimulates microcirculation, reduces swelling.


Product list
---