Training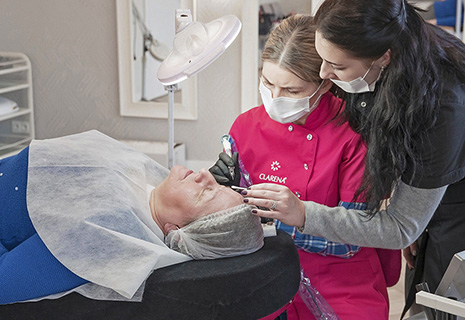 We invite you to participate in the micropigmentation training at Clarena!
The master permanent makeup means a makeup that looks very natural – it becomes part of the face without dominating it. Meticulously drawn eyebrows, eyelid lining that emphasises your eyes and the proper pigmentation on the lips – you will learn all about these procedures during the micropigmentation training at Clarena.
You can choose between several different training packages tailored precisely to the needs of cosmetic parlours, but there is also another option, you may elect to participate in the comprehensive training program – the academy of micropigmentation. We guarantee effective learning under the watchful eye of qualified training staff, post-training consultancy, theoretical education, workshops and treatment performance on models.
Call us now: +48 71 328 07 11.