Lista aktualności
Clarena in Malta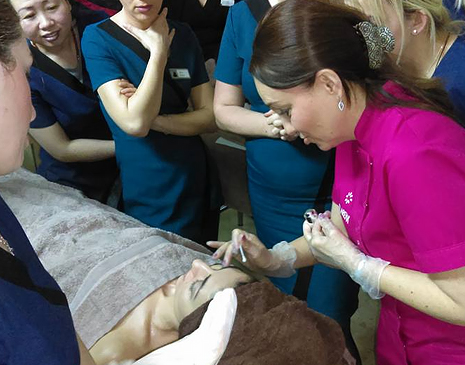 Training in Malta
In the beginning of the year we went to Malta to meet one of our most import ant  foreign business partners. Besides  the activity in product trading ,  our distributor  also owes  9 health and beauty centers performing all kinds of treatments by using both the Clarena cosmetics and Rubica devices. There is also his own cosmetology school educating  new Therapists. This is where we have organized the professional trainings and presented the cosmetic novelties of our brand.
It has been four days of an intensive work . The therapists have participated  and completed  the practical  training programme in performing  of a wide range of treatments : microneedle-mesotherapy, needleless-mesotherapy, TCA acids – Frost Peel I and II, RF (radio frequencies), Poison Line and Microdermabrasion.  All of the training participants showed an enormous  interest and engagement while acquainting  with particular methods for treatment performance.
We would like to say thanks for your welcome, your hospitality and for the marvelous  atmosphere during the trainings. See you soon again!