Product list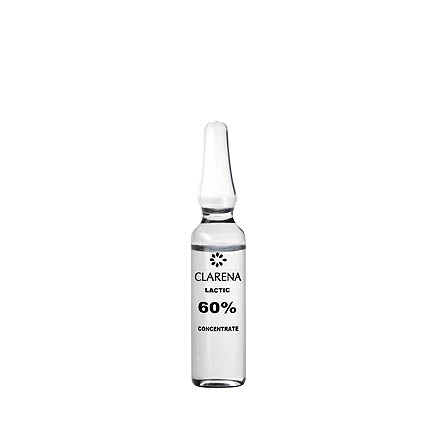 Lactic 60%
Moisturizing and rejuvenating lactic acid concentrate
60 % lactic acid concentrate - an intensive moisturizing and rejuvenating treatment! Guaranteed efficacy thanks to very high acid concentration that allows for deeper skin penetration. Lactic acid is classified as NMF, it stimulates the synthesis of ceramides which seal the hydrolipidic barrier of the epidermis by preventing TEWL. This ensures a long lasting deep hydration. In addition, lactic acid perfectly reduces wrinkles, tightens and smoothes the skin and improves its elasticity.

Usage: prepare the skin for treatment using Pre Peel Cleanser. Apply the serum using a brush, leave for 5 minutes, wipe the skin first with a balancing toner, then with plenty of water. Photoprotection recommended!
Package: 10 x 3 ml
Code: 1256
Professional use only. Not to be sold at retail.
Product list
---