Product list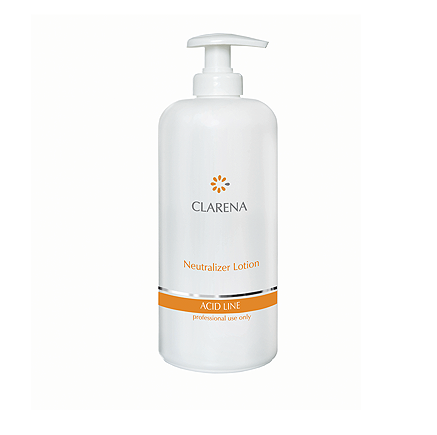 Neuatralizer Lotion
Product is necessary to perform treatments with the use of acids from Acid Line.
Active ingredients of lotion instantly neutralize the effect of acids restoring the natural pH of skin. Panthenol, glycerine and algae extract, contained in the product, sooth, calm and hydrate.
Neutralizer Lotion is user-friendly and a beautician/ cosmetologist is not exposed to risk when performing exfoliating treatments.
Capacity: 500 ml
Code: 1270 
This product is intended for professional use only. Not intended for commercial sale.
Product list
---