Product list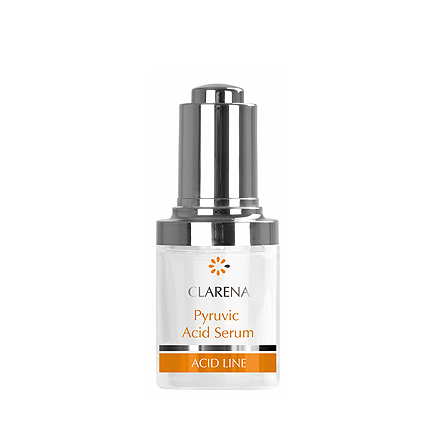 Pyruvic Acid 25% Serum
Serum containing 25% pyruvic acid has antibacterial and sebostatic properties. Recommended for those with oily, seborrhoeic and impure skin as well as for those with acne. The serum boasts a fresh floral fragrance and its gel consistency facilitates application. Not only does it reduce seborrhoea, remove blackheads and cleanse pores but it also smoothes away acne scars, brightens discolourations as well as stimulates collagen synthesis.
Instructions for use: after pouring the serum into a small bowl, it is to be applied with a brush on previously prepared and secured facial and/or neck skin. After 2-3 minutes, the serum should be washed off and the skin wiped with neutralising fluid.
Please note: cloudiness of the preparation results from its natural properties.
Capacity: 30 ml
Code: 1264
Professional use only. Not to be sold at retail.
Product list
---