Product list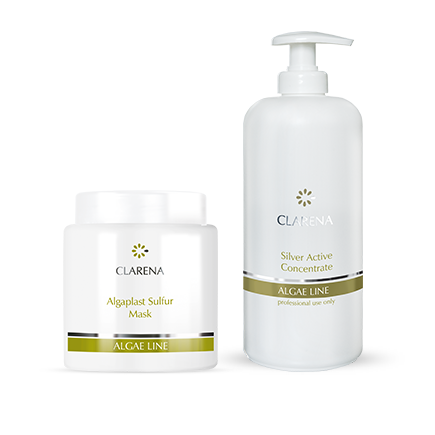 Algaplast Sulfur Mask
Anti-acne mask with sulphur and colloidal silver
Anti-acne algae mask with sulphur for the contaminated and oily skin care. The antibacterial and anti-inflammatory function of sulphur stands the test when used after cleansing and cavitation peeling treatments. In combination with Ailver Active Concentrate soothes skin, reduces reddening and narrows the dilated mouths of sebaceous glands.
Sulphur – antibacterial and fungistatic operation, intense cleansing
Colloidal silver – reduces bacteria multiplication, cleanses, disinfies
Capacity:: 500 ml + 500 g
Code: Z0500
This product with capacity of 500 ml is intended for professional use only. Not intended for commercial sale.
Product list
---