Product list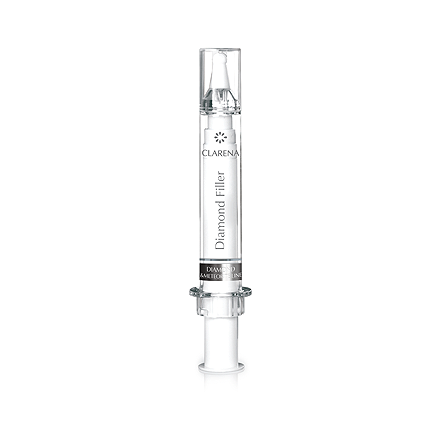 Diamond Filler
Wrinkles corrector for mature skin based on LIFTONIN®- XPRESS, an instantly lifting matrix that by releasing polysaccharides and algae extracts improves the skin's structure. MATRIXYL®3000 peptide complex fills out wrinkles form inside by stimulating the synthesis of collagen and elastin. TELOSENSE™ has an anti-age effect and the diamond powder provides the skin with natural brightness and glow. This unique combination of ingredients prevents the formation of wrinkles, reduces their number and depth giving the skin an attractive, young look.
Application guidelines: Use every day morning, apply a small amount of the cosmetic on wrinkles and massage it in delicately, repeat if necessary.
Capacity: 10 ml
Code: 1495
The product is intended only for professional use. Not for sale to retail consumers.

Product list
---