Product list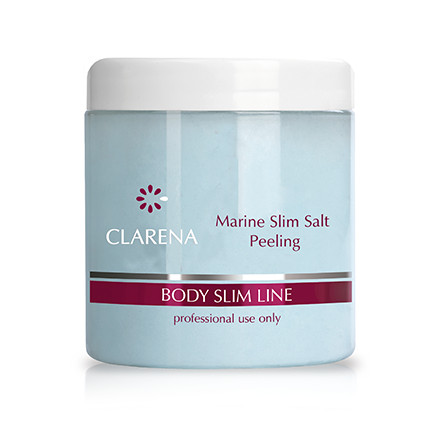 Marine Slim Salt Peeling
Body care salt peel. Its two-phase formula exfoliates and intensely nourishes the skin. Marine salt crystals combined with Shea butter, wheat germ oil and vitamin cocktail stimulate microcirculation and have a detoxifying effect. Following the application of the peel the skin is incredibly smooth, oiled, saturated with microelements and is ready for the absorption of active ingredients from the preparations to be applied. 
Application guidelines: apply the peel and massage it in with humid hands. Wash it off and proceed with the treatment.
Capacity: 500 ml [Code: 4407]
Capacity: 250 ml [Code: 4406]
The product of the capacity 500 ml is for professional use only. Not to be sold at retail.
Product list
---