Product list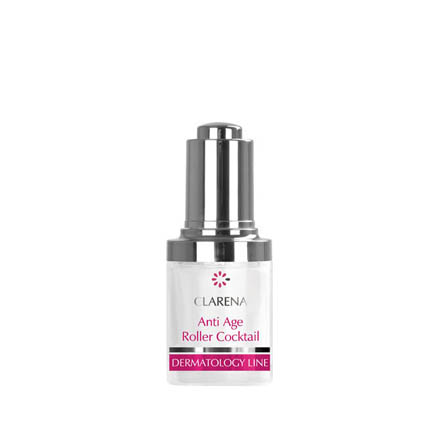 Anti Age Roller Cocktail
Cocktail for microneedle therapy intended for mature skin containing plant stem cells, stimulating cell renewal, biologically rejuvenating the skin. Peptide complex Matrixl™ 3000 in connection with low molecular weight of hyaluronic acid and copper remodels intercellular matrix and skin supporting fibers. The active ingredients gradually remove wrinkles and help the skin regain freshness and brightness.
Does not contain fragrances, coloring substances and parabens.
How to use: Apply small amount of cocktail on the prepared skin and conduct the microneedle mesotherapy treatment.
Capacity: 30 ml
Code: 1736
Professional use only. Not to be sold at retail.
Product list
---