Product list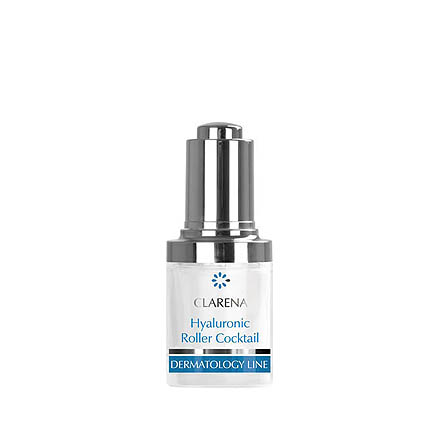 Hyaluronic Roller Cocktail
Microneedle mesotherapy treatment cocktail intended for dry, scaly and dehydrated skin containing two types of low molecular weight of hyaluronic acid , including new generation miniHa ™, which easily penetrates, ensures long-lasting moisturization, smoothes and firms the skin. The complex simulating NMF strengthens protective barrier, organic salts stimulate the synthesis of collagen.
Does not contain fragrances, coloring substances and parabens.
How to use: Apply small amount of cocktail on the prepared skin and conduct the microneedle mesotherapy treatment.
Capacity: 30 ml
Code: 1735
Professional use only. Not to be sold at retail.
Product list
---