Product list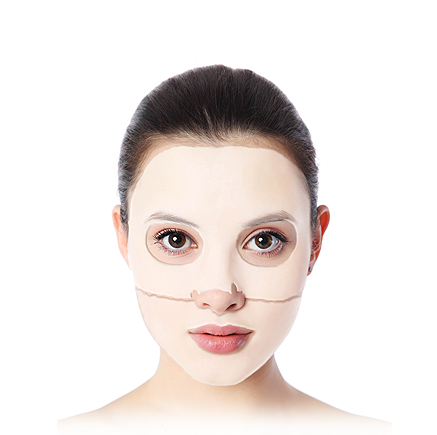 Anti-Age Biocellulose 2-Patch Facial Mask
Anti-wrinkles biocellulose mask for face and neck with Swiss apple stem cells extract
A perfect mask for the care of mature skin. The mask is based on PhytoCellTecTM -isolated Swiss apple stem cells which stimulate cellular metabolism of human stem cells and thus halt skin ageing processes and leave the skin young for longer. Glycerin contained in the cosmetic soothes irritations, and combined with Fucogel® forms a film that protects the skin from TEWL, moisturizes it deeply and leaves it shiny and healthy.
Application guidelines: Cleanse the face and the neck, for better effect use liquid degreaser. Unpack the mask and apply on the neck and face beginning with the chin. Make sure the mask fits firmly the skin. Leave for 20-30 min. After removal use Collagen Active Cream or Caviar Cream.
Active ingredients: Fucogel®, Glycerin, PhytoCellTecTM
Capacity: 1 piece
Code: 1130
Professional use only. Not to be sold at retail.

Product list
---