Product list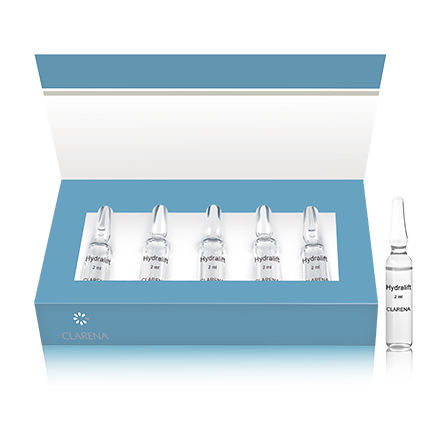 HydraLift
Cocktail with hyaluronic acid for invasive mesotherapy
Cocktail intended for the needle mesotherapy treatment for mature, dry, frail skin and in need of revitalization. Contained in a cocktail 1% hyaluronic acid ensures an adequate level of hydration, fills wrinkles, firms and smoothes the skin. DMAE concentration of 1% acts anti-wrinkle, gives skin tension effect, restores its elasticity and enhances the protective properties.

How to use: Cocktail applied using needle mesotherapy using microbubbles method.
Product ready to use, requires no additional mixing and preparation.
Package: 5 x 2 ml
Code: 17381
The product is intended only for professional use. Not for sale to retail consumers.
Product list
---