Product list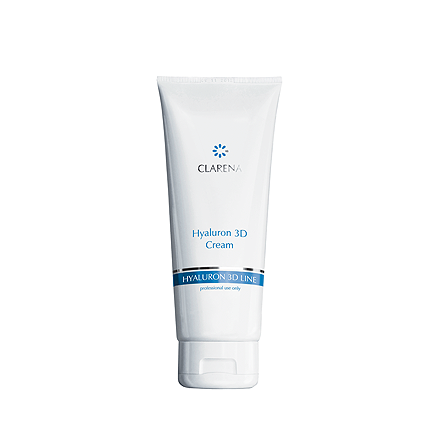 Hyaluron 3D Cream
Ultra-moisturizing cream with 3 types of hyaluronic acid
Advanced moisturizing technology in 3D! Extremely moisturizing cream especially recommended for dry, dehydrated and mature skin. The product's formula is based on the combination of three unique and absolutely innovative active ingredients: EPIDERMIST 4.0, a factor stimulating the production of proteins involved in keratinization, and two types of hyaluronic acid of different sizes. CRISTALHYAL considerably improves cell viability, reduces DNA damage, inhibits inflammatory reactions caused by the oxidative stress and forms a protective film on the surface of the skin reducing TEWL. HYACARE® FILLER CL has extraordinary water absorbing properties, conforms to the wrinkles and fills them leaving the skin radiant, tight and youthful looking.
Instructions for use: apply daily at the end of Hyaluron 3D Line treatment.
Capacity: 200 ml [Code: 1337]
Capacity: 50 ml [Code: 1338]
The product of the capacity 200 ml is for professional use only. Not to be sold at retail.
Product list
---