Product list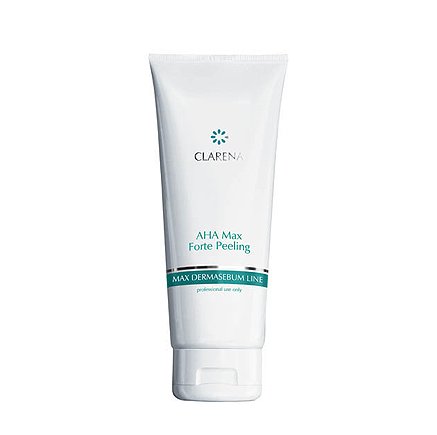 AHA Max Forte Peeling
Double phase peeling with AHA fruit acids and Jojoba granules
A double phase peeling combining the effect of mechanical and chemical exfoliation. AHA fruits contained in the preparation gradually penetrate the epidermis and loosen the links between the dead cells of the corneous layer and intercellular cement. If used on regular basis, they stimulate the synthesis of collagen and ceramides, inhibit melanogenesis and prevent the skin fro, inflammation. Jojoba granules reinforce the exfoliating effect by removing corneocytes from the surface of the epidermis, leaving the skin perfectly smooth and hydrated.
Application guidelines: Apply a thin layer of the peeling, wait 15 min, moisten, massage in and wash off.
Capacity: 200 ml [Code: 1229]
Capacity: 100 ml [Code: 1230]
The product of the capacity 200 ml is for professional use only. Not to be sold at retail.
Product list
---