Product list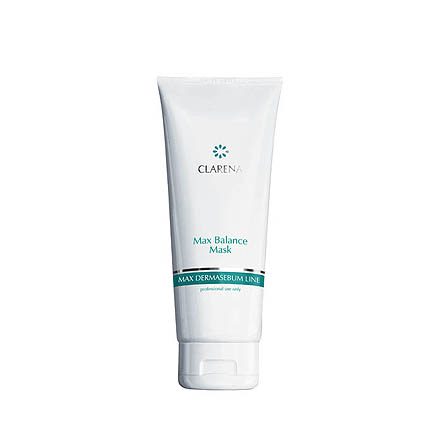 Max Balance Mask
A deep-cleansing mask for oily, acne-prone skin with overreactive sebaceous glands. An innovative PORE REDUCTYL combined with minerals regulates the secretion of sebum, mats the skin and visibly narrows the pores. Aloe vera extract and linseed oil accelerate regeneration, calm irritations and skin redness. Active ingredients reduce the amount of skin imperfections, discolorations and acne scars. 
Application guidelines: to go with balancing and cleansing treatments. Use a brush to put a delicate layer of the mask on the face, wait 30 minutes and wash it off, apply Max Sebum Control Cream.
Capacity: 200 ml
Code: 1228 
Professional use only. Not to be sold at retail.
Product list
---