Product list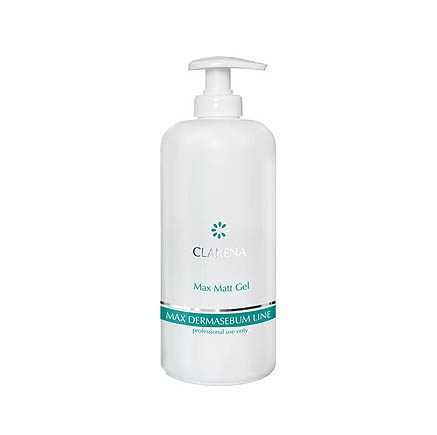 Max Matt Gel
A delicate cleansing gel for mixed, oily, and acne-prone skin. White willow and flax extracts together with salicylic acid tighten the skin, have an anti-inflammation effect and reduce the level of skin imperfections. PORE REDUCTYL balances sebaceous glands, reducing the secretion of sebum and the visibility of the pores. The gel cleanses the skin and prepares it for the next phases of the treatment.
Application guidelines: apply a small amount of the gel with some water on the skin and massage it, then wash it off and use Max Matt Tonic.
Capacity: 500 ml [Code: 1222]
Capacity: 200 ml [Code: 1223]
The product of the capacity 500 ml is for professional use only. Not to be sold at retail.
Product list
---