Product list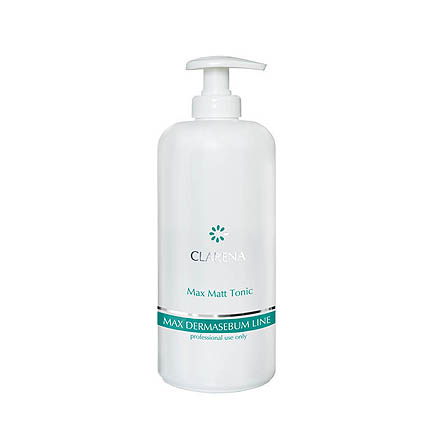 Max Matt Tonic
A tonic for professional treatments of mixed, oily, acne-prone and imperfect skin. It contains a unique blend of willow, fireweed (rosebay willowherb) and flax extracts that  normalize and tighten the skin and calm irritations. PORE REDUCTYL absorbs the excessive amounts of sebum, while regulating its secretion, and narrows the pores. The tonic cleanses, refreshes and mats the skin, preparing it for the next phases of the treatment. 
Application guidelines: use to tonify the skin in treatments employing the Max Dermasebum Line products.  
Capacity: 500 ml [Code: 1220]
Capacity: 200 ml [Code: 1221]
The product of the capacity 500 ml is for professional use only. Not to be sold at retail.
Product list
---