Product list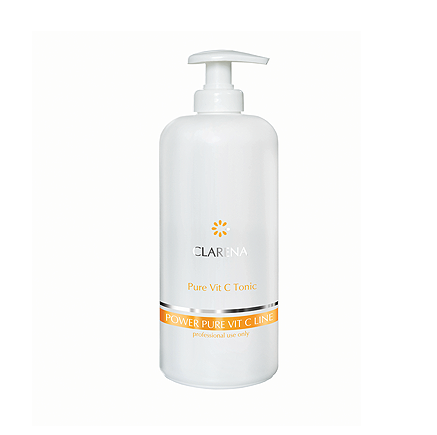 Pure Vit C Tonic
Skin toner with a pure vitamin C
Skin toner for the care of grey and sensitive skin lacking oxygen. The preparation contains an active form of vitamin C known for its antioxidant properties which, combined with ginseng extract, strengthens the capillaries, preventing them from breaking, and prevents telangiectasias. Willow bark has an astringent and anti-inflammation effect and due to phenolic acids it remodels the epidermis. As a result, the skin is refreshed, shiny, slightly brightened and clean. 
Application guidelines: during the treatment or once the make-up has been removed, use cotton pads soaked in skin toner to cleanse the skin.
Capacity: 500 ml [Code: 1832]
Capacity: 200 ml [Code: 1833]
The product of the capacity 500 ml is for professional use only. Not to be sold at retail.
Product list
---