Product list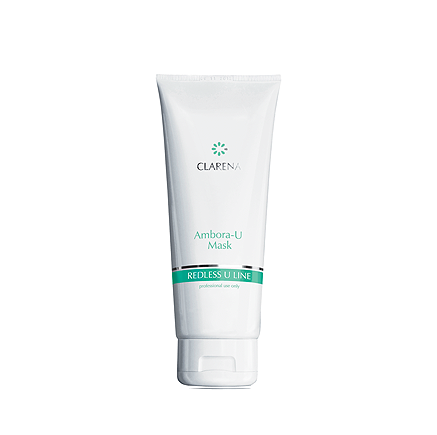 Ambora U Mask
Face mask for rosacea with ambora and vitamin U
Carefully balanced programme for sensitive, couperose skin requiring delicate care. Vitamin U and Tiliroside stimulate repair processes and regeneration of the skin. Ambora extract neutralizes free radicals, sooths irritations, has anti-inflammatory effects, and, due to its richness in vitamin C and epicatechin, seals blood vessels and helps to reduce telangiectasia. Additionaly, Xeradin™ provides an immediate and long-lasting moisturizing effect and forms a protective film on the surface of the skin preventing TEWL.
Instructions for use: Spread the mask evenly, leave it for 20 minutes, rinse gently. At the end apply Redless U Cream.
Capacity: 200 ml
Code: 1394 
Professional use only. Not to be sold at retail.
Product list
---