Product list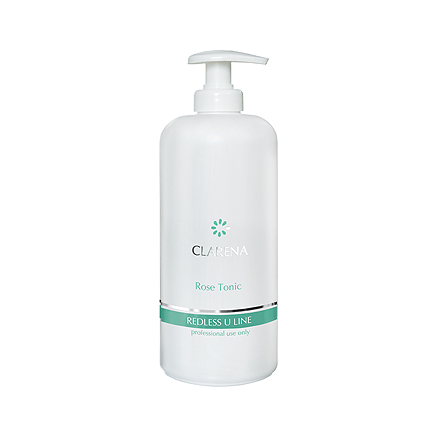 Rose Tonic
Rose tonic with vitamin U
Mild moisturizing tonic especially recommended for couperose and sensitive skin. Vitamin U and Tiliroside, essential components of the formula, regenerate and sooth the skin protecting it against irritations. Ambora extract alleviates the major problem of couperose skin – it seals blood vessels preventing teleangiectasia. The tonic helps to cleanse the skin pores and restores natural pH of the skin which is optimal for the absorption of active ingredients contained in other Redless U Line products. Fabulous rosy smell soothes the senses and relaxes.
Instructions for use: remove makeup with Redless U Milk. Apply tonic on a cotton pad and wipe the skin. Then continue the treatment.
Capacity: 500 ml [Code: 1392]
Capacity: 200 ml [Code: 1393]
The product of the capacity 500 ml is for professional use only. Not to be sold at retail.
Product list
---