Product list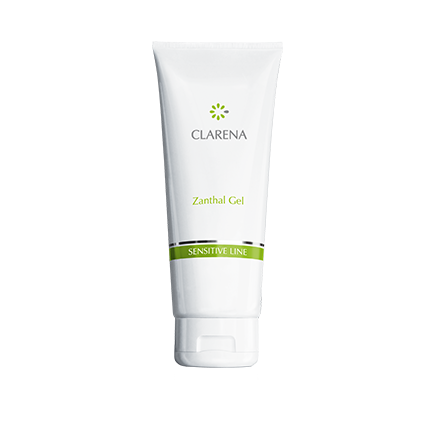 Zanthal Gel
Soothing Gel for use before painful procedures
The gel is recommended for use before micro needle, needle mesotherapy and hair removal treatment, as well as before the piercing of ears and other body parts. Contains Zanthalene® - soothing ecological Sichuan pepper extract that, reduces the feeling of burning and other unpleasant sensations that can accompany cosmetic treatments. Allantoin, D-panthenol and aloe vera help with regeneration of skin as well as reduce irritation and redness. Menthol gives a pleasant feeling of coolness.
How to use: Apply a thin layer on treatment area of the skin. Wait 15 minutes and perform the treatment. In order to accelerate the operation of a gel,  apply occlusive wrap film.
Capacity: 100 ml
Code: 22230
The product is intended only for professional use. Not for sale to retail consumers.
Active substances
Zanthalene® - ecological Sichuan pepper extract with proven soothing properties, as well as antipruritic. Reduces the burning sensation and discomfort.
Allantoin - soothing, regenerating and anti-inflammatory properties. Stimulates cell division favoring renewal of the epidermis. It reduces redness and irritation of the skin as well as moisturizes and smoothes the skin.
Panthenol - Effectively moisturizes the skin, leaving it soft and flexible. It soothes irritation and inflammation as well as accelerates regeneration and renewal of the epidermis. It improves the function of lipid barrier, increasing the skin's resistance to external factors.
Aloe juice - moisturizes, prevents peeling and smoothes the skin. It strengthens the defense mechanisms as well as soothes irritation and redness of the skin. Accelerates the regeneration and renewal of the epidermis.
Menthol - has a refreshing fragrance, provides a cooling effect on the skin. It have  disinfecting, antipruritic and aromatize properties.
Product list
---