Product list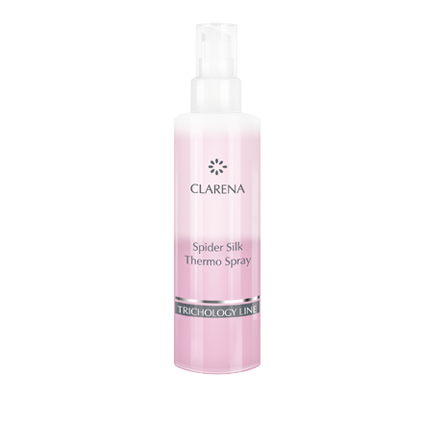 Spider Silk Thermo Spray
The protective spray with spider silk for hair straighteners
Protective spray with spider silk, designed for hair straightening with moisturizing and smoothing properties. Hydrolysed silk fills gaps in the hair structure and prevents from moisture loss on its surface. Makes your hair sleek, soft and shiny, easy to hairstyle and frees hair of static electricity. Spider silk protects from the heat and loosing water, makes it smooth and soft.
Capacity: 200 ml
Code: 33005
Active substances
Spider silk – has smoothing and protective properties. Creates protective film on the hair surface, which prevents from negative environmental influence and transepidermal water loss.
Hydrolyzed silk – silk proteins with the structure similar to proteins present in the skin and hair. It have moisturizing properties and retain moisture on the hair surface. Hair are elastic, less static and easy to hairstyle, plus make it soft and shiny.
Product list
---