Product list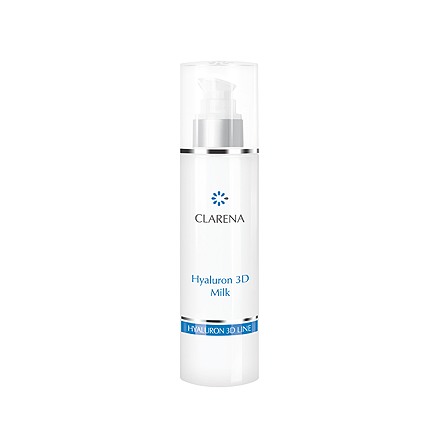 Hyaluron 3D Milk
Ultra-moisturizing cleansing milk for make-up removal with 3 types of hyaluronic acid
Modern technology, three-dimensional moisturizing effects! Clarena experts recommend:
Intensively moisturizing cleansing milk for make-up removal of triple power, recommended especially for dehydrated, dry and flaky skin. This innovative preparation is a perfect make-up remover, cleanses the skin pores and due to the unique composition of three active ingredients: CRISTALHYAL, HYACARE® FILLER CL and EPIDERMIST 4.0, supported by PENTAVITIN®, deeply moisturizes and perfectly smoothes the skin. Thereby, the skin is optimally prepared for absorption of the active ingredients contained in other Hyaluron 3D Line products.
Instructions for use: apply to the skin with a cotton pad, daily, morning and evening. It is recommended to use with Hyaluron 3D Tonic.
Capacity: 200 ml
Code: 1331 
Product list
---