Product list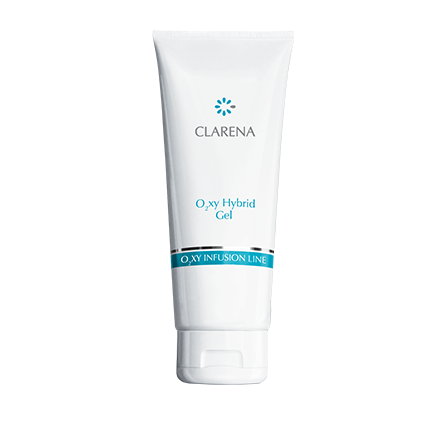 O2xy Hybrid Gel
Hybrid oxygen gel
Hybrid oxygen gel, it turns into a light cleansing milk with water contact. The combined properties of Riboxyl™ and vitamin E stimulate the cellular respiration, inhibite the ageing process and reduce the influence of free radicals. The sunflower oil strengthens the natural protection barier and softens the skin. The product highly recommended for makeup removal on tired, grey, anoxic and mature skin.
Capacity: 100 ml
Code: 22505
Active ingredients
Riboxyl™ – natural D-ribose, obtained from corn seeds. It restores energy by generating the new ATP (adenozyn-triplephosphate) and thereby stimulates the cell-functions. Increases the cellular respiration. Stimulates the synthesis of the main dermis components, thus improves its appearance. It firms the skin, makes it flexible, has an anti-wrinkle  and nutritious function as well.
Vitamin E – the natural anti-oxidant, prevents from the light-waves-ageing by neutralizing the free radicals. Operates anti-inflammatory and anti-swelling. It moisturizes the skin by slowing down the water vaporization. Improves the microcirculation. Protects the skin from the destructive influence of the unfavourable  exogenous factors.
Product list
---