Product list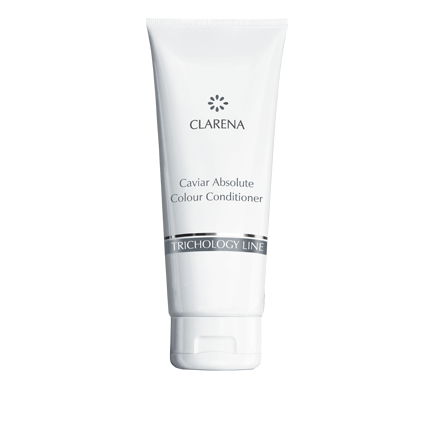 Caviar Absolute Colour Conditioner
Caviar conditioner for dyed hair
Caviar conditioner for dyed hair, intensive reconstruction of hair structure. Caviar extract is rich in vitamins, microelements, proteins and phospholipids enhances the regeneration, deeply nourish and prevents from moisture loss. Pearls extract helps with reconstruction of hair structure and protects it also from the damaging action of UV rays. Milk proteins rebuilds and protects from damages as well as restores a healthy glow. Sunflower oil nourishes, strengthens,add shine and smoothes the structure. After application hair become soft and shiny. It restores hair vitality and make them easy to hairstyle.
Capacity: 200 ml
Code: 33009
Active substances
Caviar extract – rich in NNKT, vitamins, minerals and amino acids. Thanks to contained substances, regenerates irritations, speeds up skin cells restoration, strengthens, smoothes, moisturizes and protects from TEWL.
Pearls extract – has rebuilding and protective properties. Protects it also from the damaging action of environmental factors and UV rays.
Milk proteins – fill gaps in hair structure, smooths, restore it's healthy appearance and apply shine.
Product list
---