Product list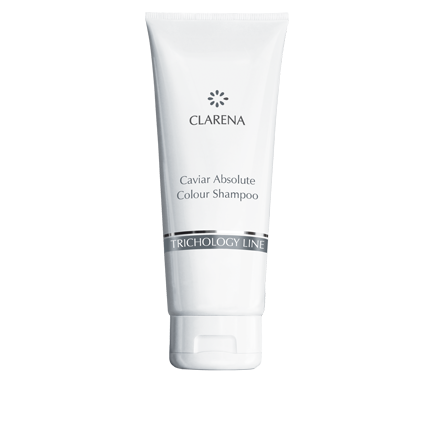 Caviar Absolute Colour Shampoo
Caviar shampoo for dyed hair
Caviar shampoo for dyed hair. Caviar enhances the regeneration, deeply nourish and prevents from loosing moissture. Pearls extract helps with reconstruction of the hair structure and protects it also from the damaging action of UV rays. The babassu oil creates a protective film layer, which protects it from damage and colour loos. Hair after washing are soft and shiny.
Capacity: 200 ml
Code: 33007
Active substances
Caviar extract – rich in NNKT, vitamins, minerals and amino acids. Thanks to contained substances, regenerates irritations, speeds up skin cells restoration, strengthens, smoothes, moisturizes and protects from TEWL.
Pearls extract – has rebuilding and protective effect. Protects it also from the damaging action of environmental factors and UV rays.
Babassu oil – has film forming action - creates film on the hair surface which protects the colour from washout.
Product list
---