Product list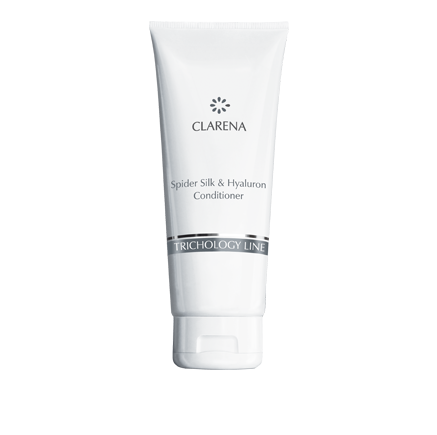 Spider Silk & Hyaluron Conditioner
Hyaluronic conditioner with spider silk
Hyaluronic conditioner with spider silk which is designed to wash and care over dry and damaged hair. Thanks to low-molecular hyaluronic and Pentavitin®, deeply moisturizes hair and protect from loosing water. Spider silk makes your hair sleek and protect it from tangling. It also protects from the enviromental damaging actions and moisture loss. Conditioner makes hair silky smooth, soft, moisturized and easy for hairstyling. Hair regain its softness and shine.
Capacity: 200 ml
Code: 33003
Active substances
Signal-10 – stable low molecular hyaluronic acid. Smoothes, moisturizes and nourishes the skin. Protects against moisture loss.
Pentavitin® – "moisture magnet", provides immediate and deep skin hydration, stimulates synthesis of ceramides.
Spider silk – has smoothing and protective properties. Creates protective film on the hair surface, which prevents from negative environmental influence and transepidermal water loss.
Product list
---